"In Lady Isadora's voice hear the singing of quartz bowl bells... an
instrument of surpassing beauty with which she tells our tales and sings
our souls." --GREEN EGG

"... soaring flutelike exaltation... lushly beautiful melodies combine
with words of power..."
--SAGEWOMAN

"... a Pagan National Treasure..."
--Michelle Mays, FIRELEAP: THE BELTANE COLLECTION, et al

"... a cauldron of mixed delights and metaphors... Candy for the ear,
intellect, and spirit." --Lord Foxglove, author of ADVANCING THE WITCHES'
CRAFT

"Her pure soprano voice comes from deep within her soul... Inspired and
fulfilling music, highly recommended." --HEARTSONG REVIEW

Tracks:

Prologue
The Queen of Earth and Sky
In the Beginning
Mistress of the Mysteries
Samhain Fires
*
Witch
*
Ye Birds and Ye Beasts
La Figlia di Diana
Three Carols for Yule:
• Masters in This Hall
• The Holly King
• Our Lady Greensleeves
Eternal Child,
Lion-Hearted Woman,
The Pentacle and the Rose
Swan Song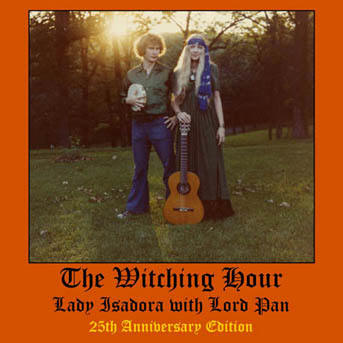 Tracks:

The Witching Hour
'Tis Hallowe'en
Bittersweet
After the Death of Arthur
The Knight and the Old Dame
Tower of Winds
The Effigy
Heartbeat of Creation
The King of Hearts
The Realm of Faerie
The Pipes of Pan
Come, Witches, to the Dance!
*
Doors of Wonder
Witches and Amazons
Beneath the Silvered Moon
The Goddess Sings
Isis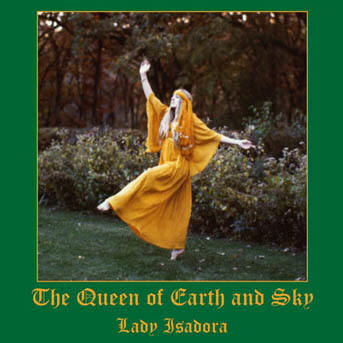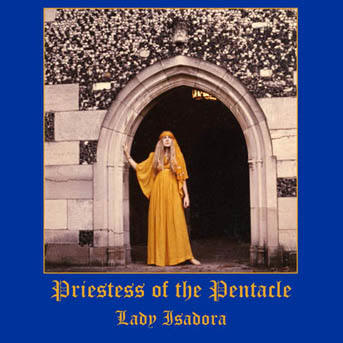 Tracks:

Priestess of the Pentacle
The Inch Worm (from
Hans Christian Andersen
)
O Freyja, Thou Lovely
Table Round
Maid Marian's Lament
Twa Corbies
Royal Green
Witches' Brew Blues
The Pen Is a Magic Wand
Letter To Anne Frank
Drawing Down the Moon
Wintry Skies
*
Lady Isadora's Classic Albums Now Available on CD!
Click on any of the images to directly to the Lady's web page and purchase her CD's. Scroll below the tracks to see what other sources have to say about Lady Isadora!
We at Oils N' Things agree!