Nolina lindheimeriana
Suggested Magickal Blends
EMPLOYMENT, GAMBLING, INVISIBILITY, LUCK, POWER, PROTECTION, STRENGTH (PHYSICAL)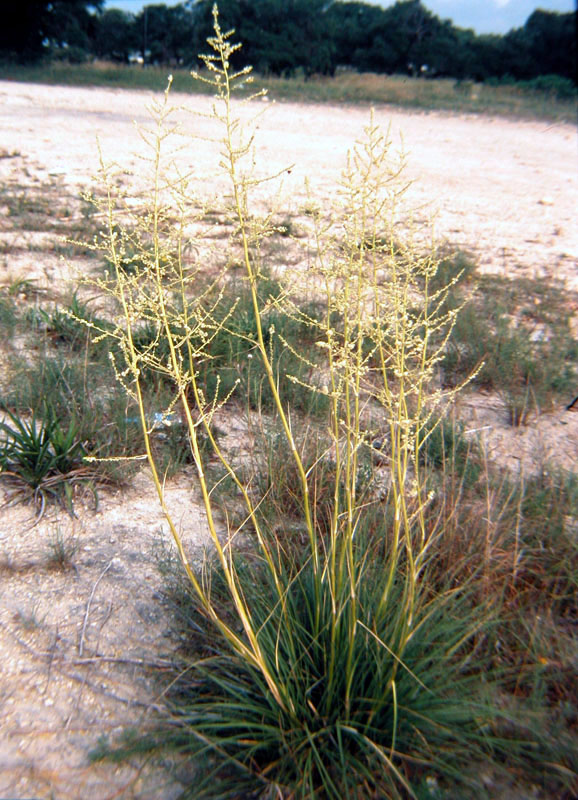 Devil's Shoestring is the common name for many different plants including different botanical names. It is sometimes called Hobblebush and Witch's Hobble under the botanical name of
Viburnum alnifolium,
Cramp Bark, with the botanical name of
Viburnum opulus;
and
Black Haw
with it's botanical name
Viburnum prunifolium.
It has also been associated at times with a certain type of Knotweed (
Polygonum erectum
).
The true Devil's Shoestring (also called Beargrass or Ribbon grass) is really Nolina lindheimeriana and is exclusive to Texas in the United States. The image listed below is so you will know what it looks like.